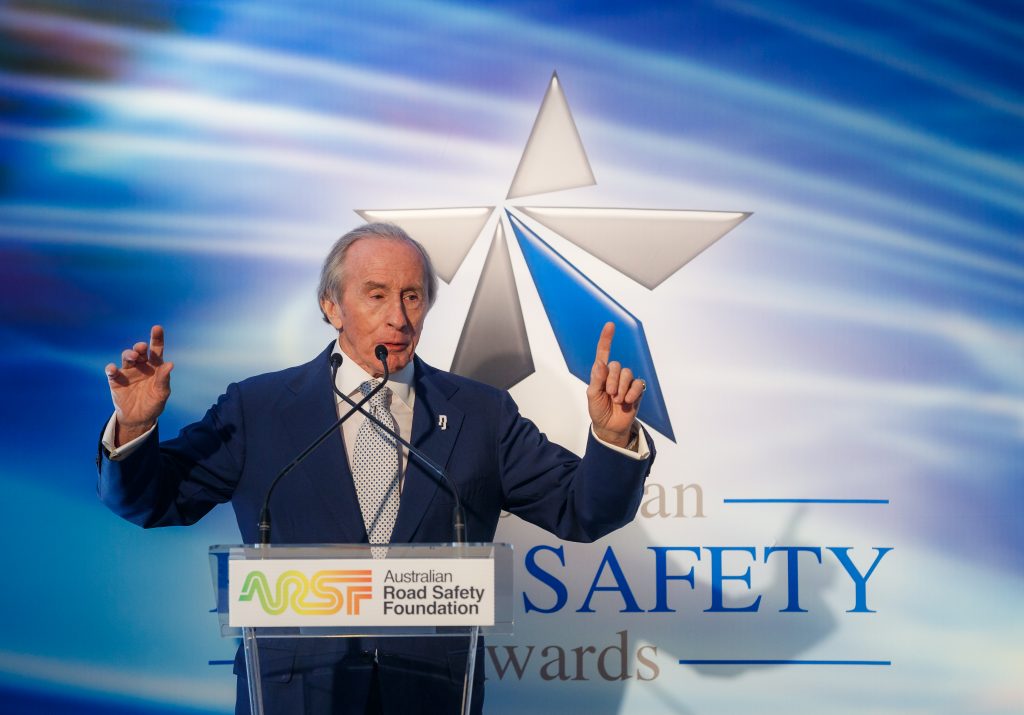 Our long-term client, the Australian Road Safety Foundation recently held their annual, Australian Road Safety Awards in Albert Park, Melbourne. We were asked to create 2 separate large-scale fabric prints for the event. One to act as a backdrop and the other a media wall background for attendees to take photos.
ARSF were very pleased with the results, saying…
"Recently we had Fireworks print our fabric prints for our Awards Luncheon and we were delighted with how they turned out. We have worked with Fireworks for over 10 years and we are extremely happy with their products and service. They have been helpful in bringing our small and large-scale projects to life through production, print and design."
Over the past decade, we have worked together with ARSF on numerous campaigns to support and promote road safety in Australian. One of our favourites was a giant 6-metre key that was signed by road users as a pledge towards keeping our Australian roads safe.
As we always have, we love working with the team at Australian Road Safety Foundation and look forward to the upcoming projects for 2018 and beyond.
Keilah Lowe, Fireworks Digital