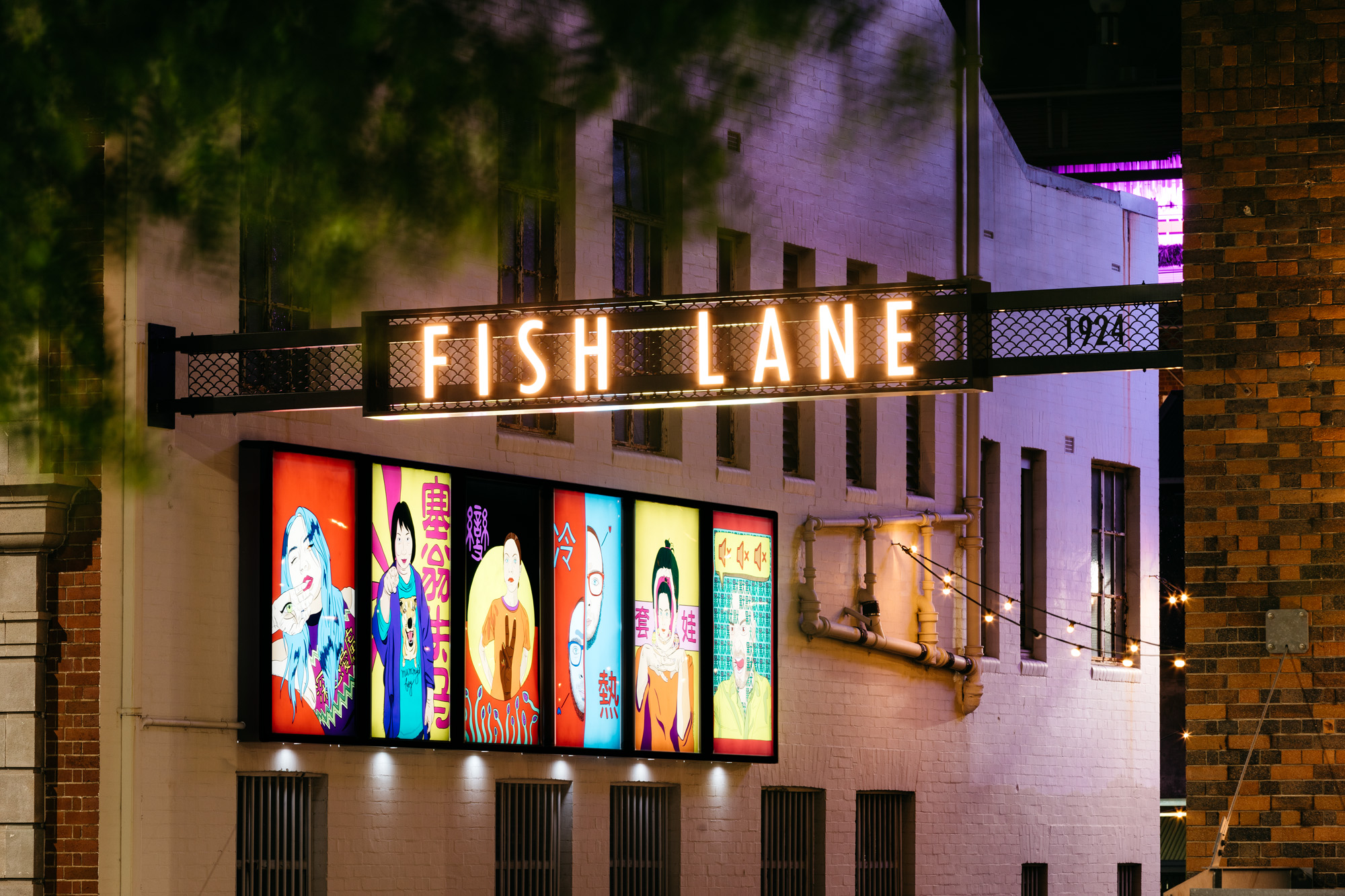 Photography by Josef Ruckli.
The Fireworks Digital team recently completed the print and installation of backlits for Brisbane City Council's latest exhibition.
The backlits were installation over four locations:
Hutton Lane, King George Square Carpark, Fish and Eagle Lane.
The backlit series are a part of a new exhibition for Brisbane City Council that will run from now until April this year.
A place to call home is an exhibition delivered as part of Brisbane City Council's BrisAsia Festival and the Outdoor Gallery. The collection of works showcases four local Asian-Australian artists, Deena Lynch, Dorothy Lau, Eliz Le and Vanessa Taylor. The exhibition presents a response to the varied experiences of these young artists, offering audiences a chance to reflect on the way that Brisbane's rich cultural diversity influences perceptions and a collective cultural history. This exhibition is curated by Monica Wong. This exhibition runs from February to April 2019. Photography by Josef Ruckli.
@brisbanecitycouncil #BNEPublicArt #BrisAsia #outdoorgallery #publicart
Photography by Josef Ruckli.