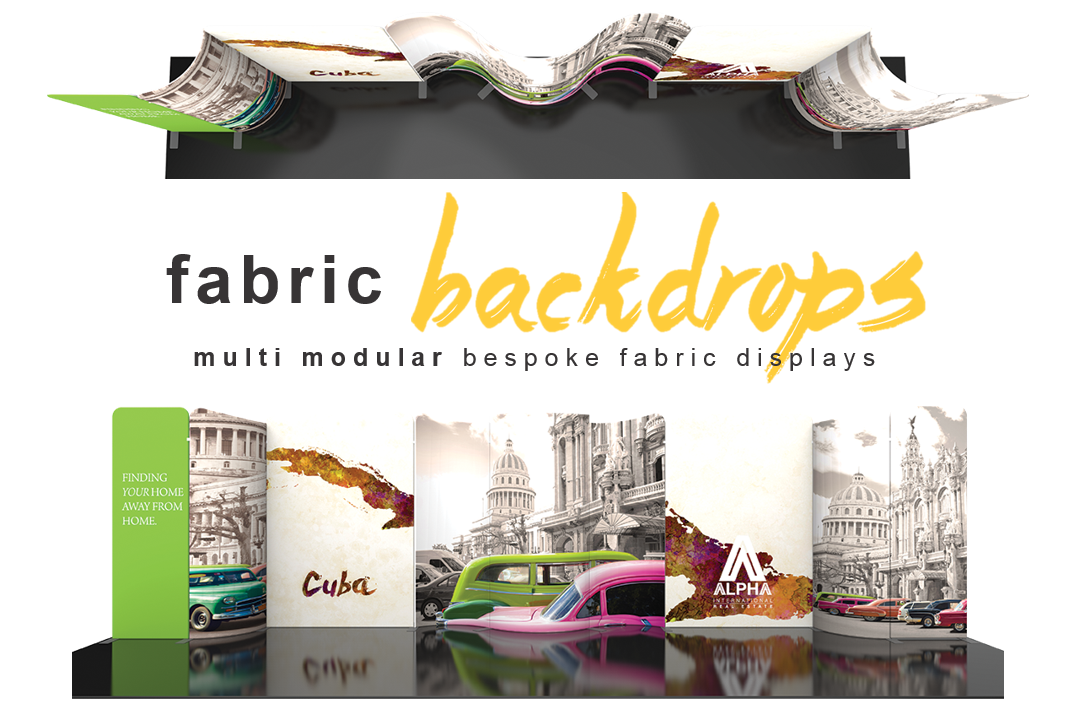 We spent last year updating and adding to our printer range and capability so that we could offer our clients the latest and most innovate print products and solutions.
Our latest product will be perfect for those who host events, have travelling/ pop up shops, expos, showrooms and trade shows. Introducing our latest display system, our very own Fireworks fabric display!
We wanted capture a vibrant and striking print on a lightweight system that would be easy to transport. Our aluminium tubing creates a sturdy, ultra light frame that is easy to set up and pack-down. The printed fabric is fitted and acts like a sleeve to seamlessly sit over the frame and showcase your display.
Our set designs come in 28 variations starting at 3 metres wide backdrops and extending to 9 metres wide booths.
Easy connect clips help to set structures in design patterns that suit your event or trade booth display.
Displays features:
• Lightweight and easy to transport
• Available in single and double sided printed options
• Easy to connect, disconnect and set up
• Unique curved and straight panels
• Comes complete with aluminium tubes, fabric prints and carry case
• Use single panel or multi-modular display options with easy connect clips
• Ability to use multiple set arrangements together to create larger displays